The first time I met Jess Search was at the close of Good Pitch Nairobi's opening day. Encouraged by friends who were pitching their own projects, I decided to attend and, possibly, introduce my film—a project I'd been nurturing for years.

The thing was, I had never pitched anything before, nor did I know how to effectively convey my story. Summoning courage, I approached Jess that evening. She listened intently to my rambling pitch, then smiled and said, "Let me be honest, I've had a bit too much to drink to give your words the justice they deserve. Find me tomorrow, and we'll try again."

When we reconnected the next day, she was eager to hear more about my project. She enthusiastically requested to see my film's material the next day, but I hesitated and never followed through. Undeterred and without a single contact detail, Jess managed to track me down in a mere three weeks. A bewildering phone call from a friend who was in Tanzania alerted me that Jess Search looking for me. The film that resulted from our collaboration, 'Softie,' and saying "the rest is history" feels like a disservice to our extraordinary journey.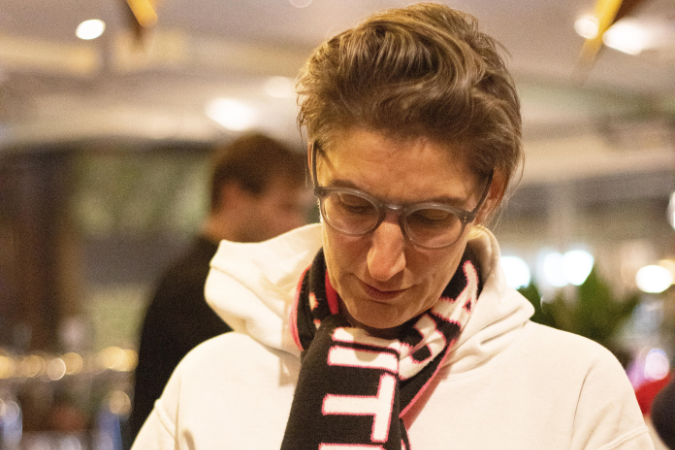 Now, Jess is gone. Our bond with her, and by extension, the Doc Society family, transcended professional courtesy; it was a kinship based on shared values and an unyielding commitment to humanity. Jess and her team supported us during our darkest hours when we had no other options.

Jess wasn't just a supporter; she was a mentor and a connector, ever-willing to open her networks for us. The last time we met was at a screening for our documentary, 'Free Money.' Keeping her typical low profile, Jess waited for the crowd to disperse before we caught up, discussing how we could "shake things up" and "move things forward."

We commit to share a hand and a hug always with our Doc Society family. As Jess urged us, we'll continue fighting in a world where truth and democracy are increasingly endangered and the climate crisis demands immediate action. We owe it to ourselves to do what we can—no matter how small.
We'll miss you.
So long, Comrade

- Sam Soko for the LBx Africa Team