We celebrate our Creative Director/Producer, Sam Soko for becoming a member of the Producer's Guild of America.

The Producer's Guild made the announcement on their social media platforms earlier this month.
Earlier this year, Soko and Toni Kamau who both produced Softie the Film received a Producer's Guild Award nomination for Best Documentary. The nomination was a big deal with Softie being an underdog but it also called to attention the progress being made in recognizing and celebrating our own films.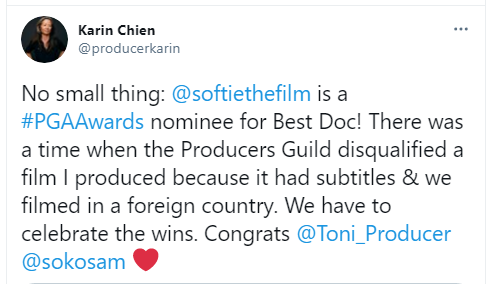 Congratulations to Soko once again on the membership.