Softie Producers, Toni Kamau and Sam Soko are in contention for the Producers Guild Award. Being nominated for the award is a great honor and it shows how far we've come in telling our own stories and getting recognized for it.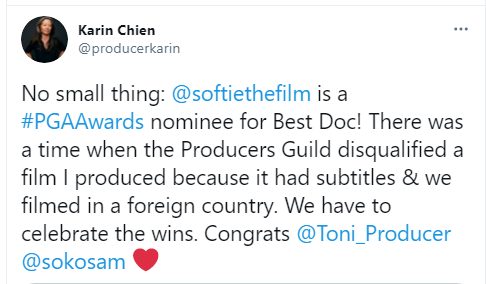 Softie remains an underdog as it has been all through our journey. After the nomination, Indiewire described Softie as,
'Also welcoming the PGA spotlight is the less-known "Softie," a Kenyan documentary film about activist Boniface Mwangi.'
Read article: https://www.indiewire.com/2021/02/producers-guild-awards-documentary-nominations-1234613984/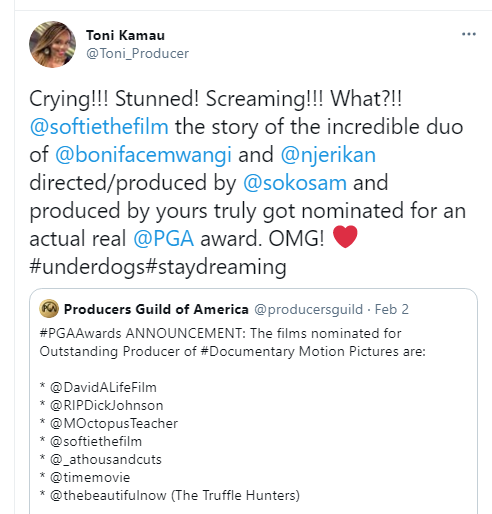 Winners will be honored during the virtual 32nd annual Producers Guild of America Awards Show on Wednesday, March 24.