We're still taking in the amazing reception we've gotten from our 'Netflix' debut, 'Free Money'. The film peaked at Number 6 in its first week on the platform. In the words of film Co-Director, Lauren DeFilippo,
"The rollout in Africa has been a true testament to the powerhouse team at @lbxafrica who is getting this film talked about in the ways @soko_sam and I always dreamt of… "controversial" and "provocative"… yes yes yes!"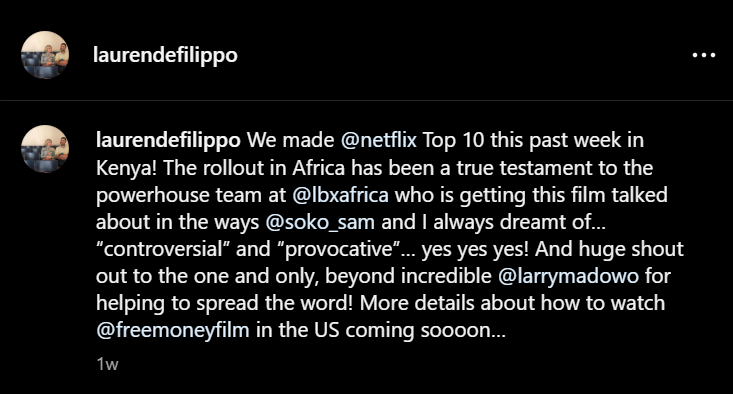 'Free Money' has also been screening at
Unseen Nairobi
all through September. Film Co-Director, Sam Soko joined in on a QnA session with Violet Magoba from GiveDirectly moderated by Justin Doucet on September 15
th
.
Some of the questions that came up were about what happens after the 12 years of the experiment, financial literacy as part of the experiment, questions around 'Jael' one of the main characters in the documentary, and even some suggestions for part 2. The highlights from the session can be found
here.
Alliance Française also hosted a special screening for 'Free Money' at the Wangari Maathai Hall as part of their CinemAlliance program on the 25
th
of September. It was a full house event with the Q&A Moderated by NOUKOUE Serge-Armand. Film Co-Director, Sam Soko and GiveDirectly's Caroline Teti were part of the panel.
Find highlights from the session
here.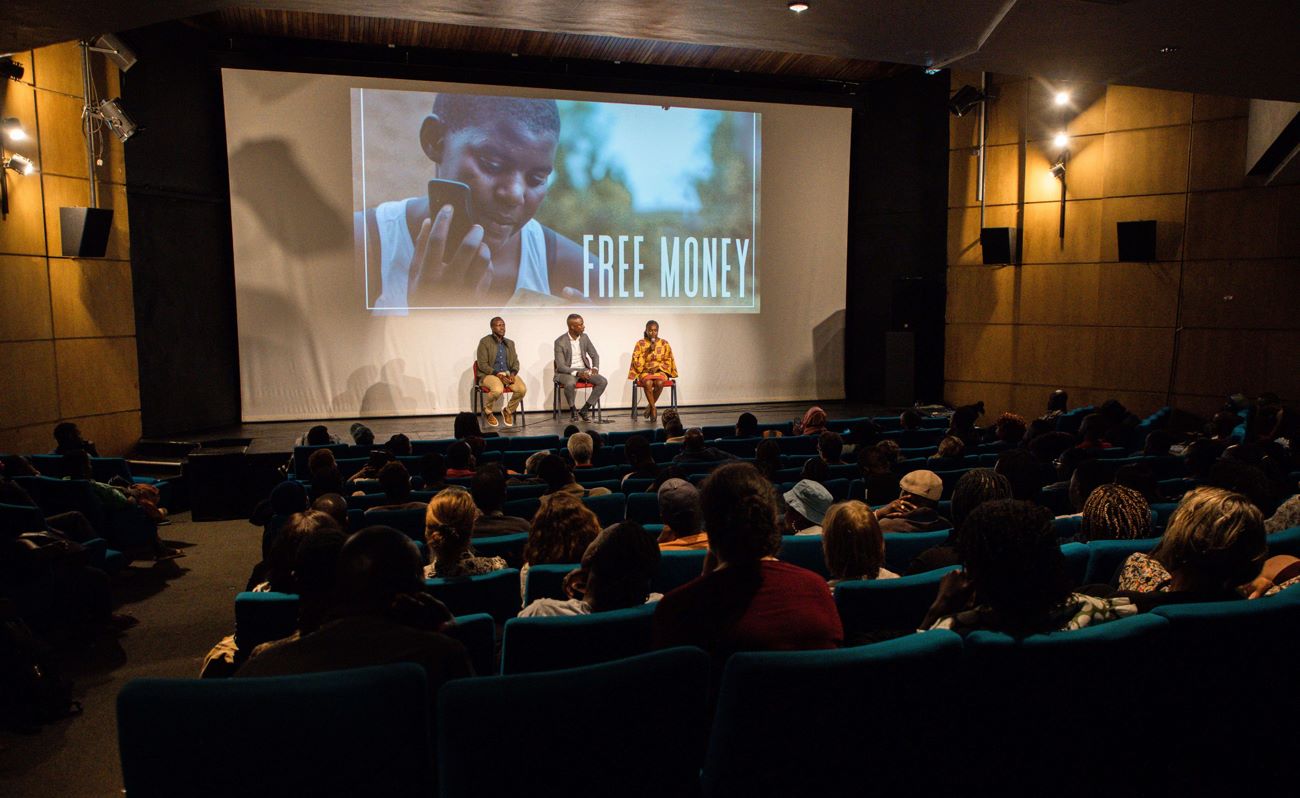 FREE MONEY is still streaming on
Netflix Africa
, Amazon Prime and
Apple T.V
in the United Kingdom.
Stay tuned for updates on where to watch the film outside Africa and the U.K.